There's so much to enjoy in and around here – Better living.
Acland Park offers a lifestyle that is hard to match. There is something for everyone, every age.
Places to visit, to discover. Indulge yourself. Living here is easy with an array of activities and recreational facilities on your doorstep that makes this place perfect to build your new home – to live, life, better.
Selwyn Aquatic Centre
Not many communities have a world class facility such as the Selwyn Aquatic Centre of their own. With 4 pools– Main, Hydrotherapy, Learning, and Leisure. Together with a lazy river feature, there's something for everyone.
There's plenty on as well, with activities such as Aqua Fitness, and Selwyn Swim School.

Foster Park
A major sport and recreation park with 10 playing fields – 6 under lights catering for hockey and football, half hockey turf, 2 artificial cricket wickets, as well as fields for rugby, touch rugby, softball and baseball in the future.
The park also includes extensive casual recreation, picnicking, and playground spaces for all.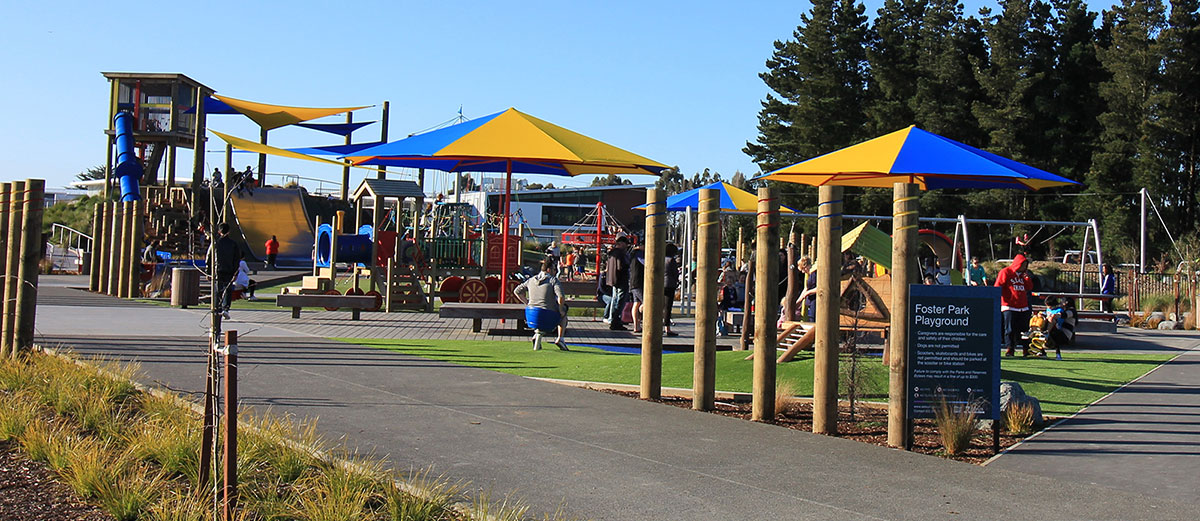 Places to visit, to discover.
Rolleston is central to a great array of rural places to explore and enjoy. With a diverse range of fun activities on offer in the district, you and your family will soon discover why Rolleston is one of Canterbury's, and New Zealand's, fastest growing communities.
From the coast where you can fish, surf and swim, to the mountains for tramping, camping, and skiing. Nearby Banks Peninsular is a popular destination with its many bays, coves, and beaches to visit.
Or, why not indulge yourself with a visit to one of many excellent wineries and eateries in and around the area.
For more information on what's happening in and around here, visit Sensational Selwyn website http://www.sensationalselwyn.co.nz/